Sustainability
Who We Are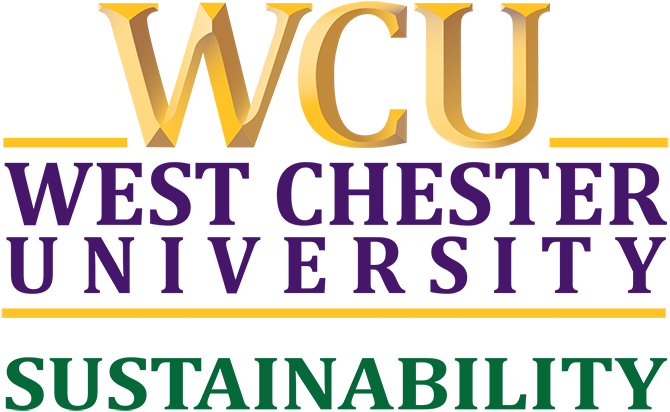 To live and work sustainably means to perpetuate the health and welfare of people, economies, and the environment. Sustainability is about ensuring that all people - today and into the future - can live in healthy communities and participate in productive local economies without sacrificing environmental integrity. It's a simple yet powerful concept that ties together human happiness and well-being with the quality and health of environmental systems. Thus, sustainability issues incorporate such wide-ranging topics as biodiversity loss, climate change, social justice, and more.
West Chester University seeks to be a leader in local, regional, and global sustainability efforts. This website documents the university's efforts in sustainability and provides numerous resources for individuals, organizations, and communities.
Join us as we carry out the single most critical task of the 21st century!
News and Upcoming Events
New Eat a Plant, Save the Planet Webpage!

There's a new web space on the Office of Sustainability's site, dedicated to bringing you information and resources on plant-based eating. The Eat a Plant, Save the Planet campus-wide health promotion educates and encourages our community to choose meals, whether dining out or cooking at home, that avoid animal products. Curious to know more? Wondering why eating plant-based is such an important step in a more sustainable future for all? Follow the link below to the webpage for more information, including cooking demos, a digital cookbook, and an interactive story map exploring plant-based dining options on and around campus.
Certifications and Memberships
Back to top of page.