Welcome to the Ram Fam, Parents, Guardians, Family Members and Friends!
New Student Programs is here to foster your new Golden Ram's success by providing them with an outstanding orientation experience. Orientation for new Golden Rams starting WCU in January 2024 will be posted soon. Please check back.
We know that when a new student begins their academic career at WCU, the people who support them join the Ram Fam too! Feel free to reach out to orientation@wcupa.edu or call (610) 436-3305 if you have questions or we can assist you in any way.
Rams UP!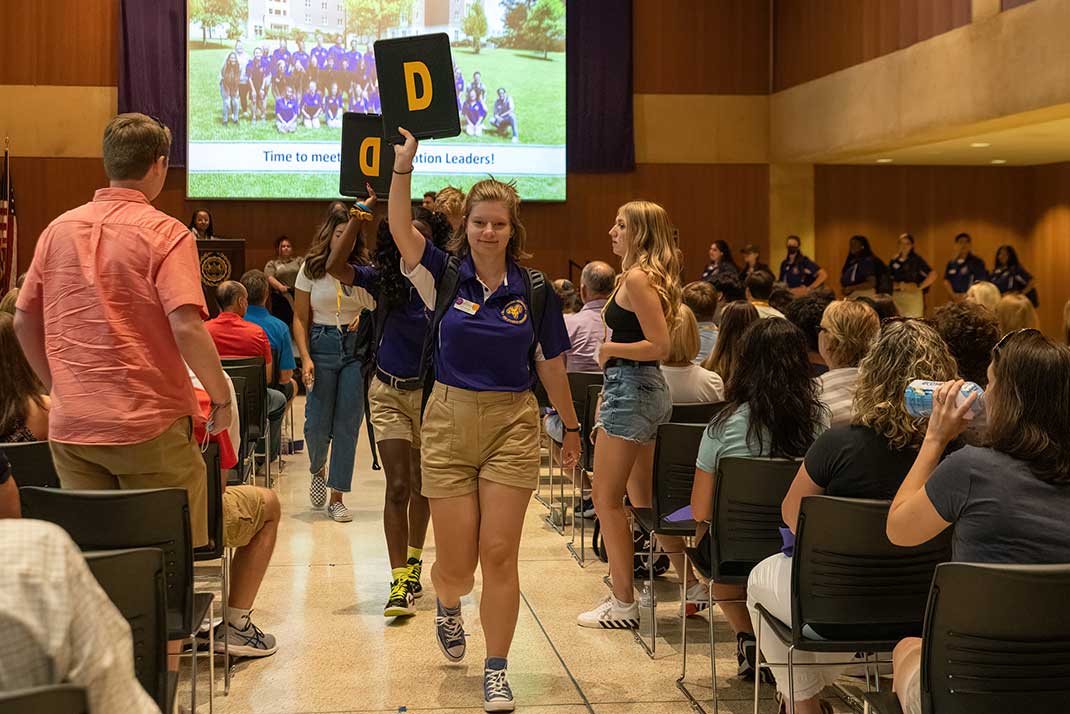 Parents and Supporters of New Golden Rams
Did you know WCU has an Office of Family Engagement? Check out their website and sign up for Ram Fam Central, the information source designed just for the parents and supporters of Golden Rams!